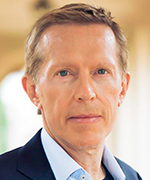 Neil Howe
Neil Howe is President of LifeCourse Associates and the Demography sector head at Hedgeye Risk Management, an independent financial research firm. Howe is a renowned authority on generations and social change in America. An acclaimed bestselling author and speaker, he is the nation's leading thinker on today's generations—who they are, what motivates them, and how they will shape America's future.
A historian, economist, and demographer, Howe is also a recognized authority on global aging, long-term fiscal policy, and migration. He is currently a senior associate at the Center for Strategic and International Studies (CSIS) and the Global Aging Institute, both in Washington D.C. Howe has co-authored numerous studies for CSIS (including the Aging Vulnerability Index and pioneering studies on pension reform in China and South Korea).
Howe has written over a dozen books on generations, demographic change, and fiscal policy, many of them with William Strauss. Howe and Strauss' first book, Generations (1991), is a history of America told as a sequence of generational biographies. Vice President Al Gore called it "the most stimulating book on American history that I have ever read" and sent a copy to every member of Congress. Newt Gingrich called it "an intellectual tour de force." Of their book The Fourth Turning (1997), The Boston Globe wrote, "If Howe and Strauss are right, they will take their place among the great American prophets."
Howe and Strauss originally coined the term "Millennial Generation" in 1991, and wrote the pioneering book on this generation, Millennials Rising (2000). His work has been featured frequently by media outlets including The Washington Post, The New York Times, CNN, and CBS' 60 Minutes.
Previous works include On Borrowed Time (1989; reissued 2004), a pioneering call for budgetary reform Howe co-authored with Peter G. Peterson, as well as The Graying of the Great Powers (2008) with Richard Jackson.
Howe received his B.A. at U.C. Berkeley and later earned graduate degrees in economics and history from Yale University.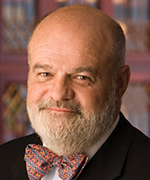 Joe Jordan
Joe Jordan, inspirational speaker and behavioral finance expert, is the author of the award-winning book Living a Life of Significance. The book has sold over 100,000 copies, is translated in five languages and was featured in Nick Murray's "The Advisor's Essential Library."
Formerly, Joe ran insurance sales at Paine Webber and more recently was a senior vice president at MetLife. He was responsible for retail product development and started their fee-based financial planning program and behavioral finance department.
Joe is also a founder of the Insured Retirement Institute and has been featured on the cover of Life Insurance Selling magazine.
For three consecutive years, he has been honored by Irish America magazine as one of the "Top 50 Irish Americans on Wall Street."
He was inducted into the Fordham Football Hall of Fame and has played rugby for the New York Athletic Club for 30 years.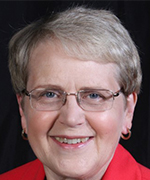 Gail Tverberg
Gail Tverberg is a casualty actuary who researches how limits of a finite world can be expected to affect energy and the economy. She became interested in the issue in 2005, when others became concerned about "Peak Oil." Peak oil is not really the correct understanding of the limits issue, in her view. Gail's website is OurFiniteWorld.com. Gail worked at CNA in Chicago until 1981. She then became a consultant with Tillinghast (now part of Willis Towers Watson) in Atlanta until 2007. She is an FCAS and has a MS in Mathematics from the University of Illinois, Chicago.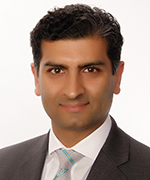 Anup Seth
Anup Seth, Managing Director- Aon Insurance Managers (Bermuda) Ltd., is responsible for the overall leadership and oversight of the captive & insurance management operations in Bermuda. He has over 20 years of diversified international (re)insurance experience focusing on bespoke risk solutions for multinational companies, covering a broad range of products and territories.
Anup is a Fellow of the Institute of Actuaries (U.K.) and holds a BSc. Degree in Actuarial Science from The London School of Economics & Political Science and is also an alumnus of the Executive Development Programme from Wharton Business School.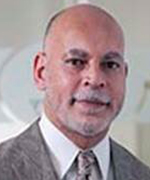 Craig Swan, Managing Director, Supervision
As Managing Director, Supervision, Craig Swan has ultimate responsibility for insurance supervision (including actuarial and risk analytics functions), policy & international affairs, and FinTech.
Mr. Swan is a Certified General Accountant and a Fellow of the Institute of Chartered Secretaries and Administrators. He earned his Masters of Business Administration from Heriot-Watt University, Edinburgh.

Mr. Swan joined the BMA in October 2006 as a member of the Insurance department's compliance team with responsibility for on-site inspections of the island's reinsurance companies. In May 2007, he was appointed to the position of Assistant Director, Sector Analysis, Insurance. He was charged with creating and managing the Sector Analysis team, whose remit included reviewing the insurance regulatory regime. In November 2007, Mr. Swan was appointed Deputy Director, and subsequently Director, Policy, Research and Risk, leading a number of the policy work streams in preparation for Solvency II equivalence initiative. In April 2012, he was appointed Director, Insurance Supervision, responsible for supervising Bermuda's commercial insurers and insurance groups.
Prior to joining the Authority, Mr. Swan worked as Controller and later Controller & Vice President, Strategic Information Services for Gallagher Bermuda from 2000 to 2006.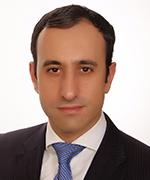 Ricardo Garcia, Head of Actuarial Services
Ricardo Garcia is the Chief Actuary of the Bermuda Monetary Authority, being responsible for providing actuarial advice throughout the organization and to the whole Bermuda Insurance Market. He has 18 years of experience in the financial sector, being a Bermuda Regulation and Solvency II expert. He joined the Authority in August 2013, as an Assistant Director in the Actuarial Department.
Previously, Ricardo worked for Deloitte Consulting LLP, in New York City, as a manager in the Actuarial, Risk and Advance Analytics practice helping clients on complex issues such as internal model validation, own risk and solvency assessment, enterprise risk management, reserving and regulatory changes. Prior to joining Deloitte, he worked 12 years at the Portuguese Insurance and Pension Funds Supervisory Authority (PIPFSA) where he played several supervisory and actuarial roles. As a representative of the PIPFSA at the European Insurance and Occupational Pensions Authority (EIOPA), he worked extensively on the construction of the Solvency II regime, namely as a member of the Internal Model Committee. Ricardo started his career at the Central Bank of Portugal on internal audit back in 1999.
Ricardo is a Fellow of the UK Institute and Faculty of Actuaries, a Full Member and Board Member of the Portuguese Actuarial Society and a Member of the Portuguese Order of Certified Accountants; he is also an Associate Editor of the European Actuarial Journal. He holds a MSc in Actuarial Science and a BA in Management, both from the Lisbon School of Economics & Management of the University of Lisbon.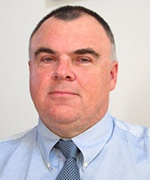 Gary Thomas, Deputy Director, Actuarial Services, Long-Term
Gary Thomas has been a long-term actuary at the Bermuda Monetary Authority since 2011. He also has substantial experience in the insurance markets of the US and Latin America where he has held roles in reinsurance, consulting and insurance involving a broad variety of products, from life and annuities and pensions to health.
Previously, Gary worked at Transamerica Re as Director of Business Development for Latin America where he helped develop and price products, financial reinsurance and mass marketing arrangements. Prior to joining Transamerica Re, he worked at Ameriprise as an Actuarial Director with responsibility for valuation of the company's annuity business. As chief actuary at Inviva he developed and priced a number of life and variable annuity products. At Mercer Consulting, he was a Principal and Consulting Actuary where he marketed and provided consulting services related to the negotiation and structuring of various types of COLI/TOLI products, split dollar life arrangements, annuities and various nonqualified retirement and voluntary deferral plans.
Gary is a Fellow of the Society of Actuaries and a member of the American Academy of Actuaries. He holds an MA and a BA (honors) in mathematics from Oxford University.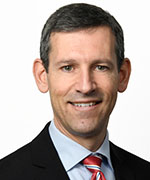 Caspar Young
Caspar is the chief business development officer at legal and general reinsurance responsible for new market strategy and business expansion. He has been in Bermuda 10 years and has extensive experience in the life ILS sector. He has worked on a number of initiatives to transfer life and longevity contingent risks in to the capital markets. At legal and general reinsurance he has completed extensive research on longevity ILS structures and while at Aurigen Reinsurance he was part the team that issued two Bermuda based ILS life structures: Vecta a $120m offering in December 2011 and Valins a $175m offering in January 2015. Caspar is an actuary and graduated from the University of Waterloo.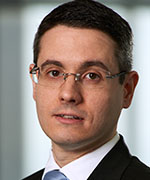 Luca Tres: Partner, Head of Life - Securis
Luca joined Securis in January 2015, initially focusing on origination and structuring for the life business. Appointed as Head of Life two years later, he joined from Deutsche Bank where he was part of the Structured Insurance Solutions team, providing European insurance companies with tailor-made solutions around capital, financing and risk management needs. Initially, when he joined Deutsche Bank in 2007, he focused on financing and risk solutions for Swiss Financial Institutions and Corporates, still within the Capital Markets and Treasury Solutions area in London. Luca holds a Master of Science in Finance and an Undergraduate degree in Institutions and Financial Markets Management, both 'cum laude' from Bocconi University in Milan.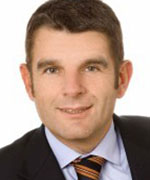 Marcel Grandi: Director, Head of Underwriting - Credit Suisse ILS
Marcel Grandi is a Director and Head of Underwriting of Credit Suisse Insurance linked Strategies (CS ILS). CS ILS is managing over USD 9 bn of insurance risks across various strategies and mandates. Marcel Grandi was instrumental in starting the Credit Suisse IRIS Life Fund in 2009.
Before joining Credit-Suisse in April 2008, Marcel Grandi worked 10 years for Munich Re in various functions.
Marcel Grandi has studied law and economics and has a professional background in reinsurance and banking.