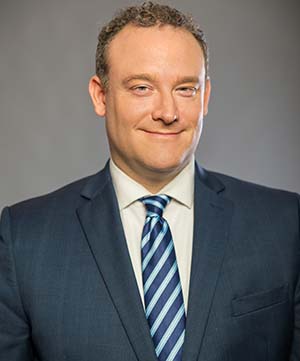 Jason Schenker
President of Prestige Economics and Chairman of The Futurist Institute
Jason Schenker is the President of Prestige Economics and Chairman of The Futurist Institute. He has been ranked one of the most accurate financial forecasters and futurists in the world. Bloomberg News has ranked Mr. Schenker a top forecaster in 46 categories, including #1 in the world for his accuracy in 26 categories, including for his forecasts of the Euro, the British Pound, the Russian Ruble, the Chinese Yuan, crude oil prices, natural gas prices, and U.S. jobs.
Mr. Schenker's work has been featured in The Wall Street Journal, The New York Times, and the Frankfurter Allgemeine Zeitung. He has appeared on CNBC, CNN, ABC, NBC, MSNBC, Fox, Fox Business, BNN, Bloomberg Germany, and the BBC.
Mr. Schenker has written 36 books. Fourteen have been #1 Best Sellers, including: The Future After COVID, Jobs for Robots, Commodity Prices 101, Recession-Proof, Futureproof Supply Chain, Electing Recession, and The Future of Finance is Now. Mr. Schenker was ranked one of the 100 most influential financial advisors in the world by Investopedia in 2018.
Before founding Prestige Economics, Mr. Schenker worked as a Risk Specialist at McKinsey and Company, and worked previously as the Chief Energy and Commodity Economist at Wachovia (Wells Fargo).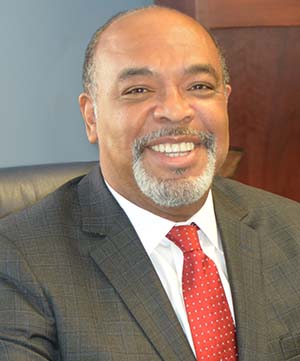 Andrew N. Mais
Commissioner, Connecticut Insurance Department
Andrew N. Mais was nominated by Governor Ned Lamont to be Connecticut's 33rd Insurance Commissioner on March 4, 2019.
Mais was elected as NAIC Vice President and serves on the Executive (EX) Committee. Additionally, he serves on the NAIC's Internal Administration (EX1) Subcommittee, the Audit Committee, the Government Relations (EX) Leadership Council, the Property and Casualty Insurance (C) Committee, the Financial Regulation Standards and Accreditation (F) Committee, and the International Insurance Relations (G) Committee. He is also a member of the NAIC's Special (EX) Committee on Race and Insurance, which is charged with conducting research and analyzing issues of diversity and inclusion within the insurance sector.
Mais also serves on the International Association of Insurance Supervisors (IAIS) Macroprudential and Executive Committees. The IAIS is the international standard-setting body responsible for developing and assisting in the supervision of the insurance sector.
Mais has led discussions in several forums on race, diversity, and inclusion at the state level and within the insurance industry and in insurance practices. He has also joined the efforts led by Governor Ned Lamont and Lt. Gov. Susan Bysiewicz to address social inequities in Connecticut, including the Council on Women and Girls and cultural competency initiatives.
Mais previously was a member of Deloitte's Center for Financial Services, providing industry-leading thought leadership and insight on U.S. and international regulatory affairs.
Prior to that, he was a Director at the New York State Insurance Department. There he served four governors as part of the Department's senior leadership team through numerous events, including the financial crisis of 2008 and major state and federal changes in health insurance regulations and laws.
Even outside the government, Mais has dedicated much of his life to public service. He most recently served as chair of the Council on Ethics for the town of Wilton, CT, where he lives. Other recent service includes the Maritime Aquarium of Norwalk; the American Red Cross; the Board of Finance of the Town of Wilton; and the Rotary Club of Wilton.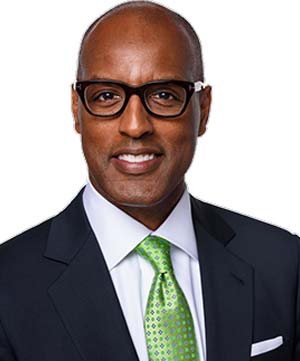 Curtis L. Dickinson JP, MP
Executive Advisor, BILTIR
The Honorable Curtis L. Dickinson JP, MP is the Executive Adviser to the Bermuda Long-Term Insurers and Reinsurers (BILTIR) where he supports the organization in their domestic and international advocacy initiatives. He also serves as an independent board director of Kroll Bond Rating Agency (KBRA). Additionally, Curtis currently serves as a Member of Parliament representing Constituency 21 - Pembroke South East. He was initially elected to Bermuda's House of Assembly in June 2018 and reelected in October 2020. He was appointed Bermuda's Minister of Finance on November 1, 2018 and served in that role until February 2022.
Curtis has over 25 years' experience as an investment and commercial banker in the United States, the United Kingdom and Bermuda. Immediately prior to his ministerial appointment, Curtis served as Executive Vice President and Group Head of Private Banking at The Bank of N.T. Butterfield & Son Limited. During his twelve-year tenure at Butterfield, he was also responsible for Butterfield's global Treasury function and its Bermuda based Wealth Management business (Private Banking, Asset Management, Personal & Corporate Trust, and Custody). Prior to his return to Bermuda in 2006, he held senior roles with Donaldson Lufkin & Jenrette Securities Corporation (DLJ), Credit Suisse First Boston Corporation, and Wells Fargo Securities, raising capital for companies in the media and emerging telecommunications, consumer and retail industries.
He has previously served as Chairman of the Board of Education and the Bermuda Hospitals Board and served as a director on the boards of the Bermuda Economic Development Corporation, the Bermuda Land Development Company, and the Montessori Education Trust. He currently serves as a director of HOME. Curtis holds a Master of Business Administration degree from Columbia University's Graduate School of Business and a Bachelor of Arts degree in Finance from Morehouse College.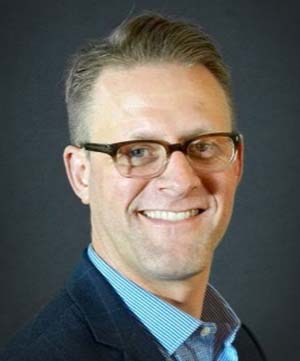 Gary D. Anderson
Commissioner, Massachusetts Division of Insurance
Gary D. Anderson was appointed Commissioner of the Massachusetts Division of Insurance by the governor of Massachusetts on Oct. 31, 2017.
Commissioner Anderson oversees the Massachusetts insurance market, which has historically ranked near the top 10 largest insurance markets in the U.S. and is the 27th largest insurance market globally.
He joined the Massachusetts Division of Insurance as its First Deputy Commissioner in February 2014. His responsibilities included strategic planning and policy development for all aspects of the agency, while assisting in decision-making and policy development in matters involving all lines of insurance and developing and advocating legislative and policy priorities.
His insurance experience began in 1999 with a regional carrier in the northwestern U.S. Prior to his role as the First Deputy, Commissioner Anderson served as a policy advisor and senior counsel in the Massachusetts State Senate President's office, where he was involved in several policy areas, from the state's broad efforts to control health care costs to all matters affecting the financial services sector.
Commissioner Anderson serves on the NAIC Government Relations Leadership Council, the Financial Regulation Standards and Accreditation (F) Committee, and the Audit Committee. Additionally, he has chaired the NAIC International Insurance Relations (G) Committee since 2019. He also serves on the International Association of Insurance Supervisors (IAIS) Executive Committee as its vice chair and on the IAIS Policy Development Committee (PDC), which he chaired from 2020 to 2022.
Commissioner Anderson earned a Juris Doctor (J.D.) from Albany Law School of Union University (Albany, NY) and a bachelor's degree in history from Idaho State University.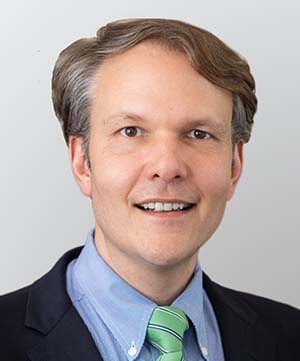 Josh Stirling
Founder and President, Insurance Collaboration to Save Lives
Josh Stirling is an insurance entrepreneur, who is the Founder and President of the Insurance Collaboration to Save Lives. The Collaboration is a not-for-profit Texas corporation formed in 2023 by a group of U.S. insurance leaders to help global life and disability insurers to reduce the widespread tragedy of excess mortality and morbidity, by offering proactive, voluntary health screening, blood testing and triage to care, for at-risk, in-force policyholders.
Josh has more than twenty-five years in insurance, working across many lines, spanning underwriting and pricing, reinsurance & risk management, finance & investments, as well as technology, strategy and M&A. Before founding the Collaboration, Josh worked for five years in insurtech, as a Board member, Chief Insurance Officer, SVP of Strategy & Corporate Development, founder advisor, and angel investor. Prior to going into insurtech, Josh was a Wall Street analyst, and the Managing Director for U.S. Insurance at Sanford C. Bernstein & Co. where he led its Institutional Investor #1 ranked sell-side research team for six years. Josh began his insurance career in product management at Progressive, and then worked in strategy, finance and M&A for several other notable insurers, including OneBeacon, The Hanover and Advantage Life.
Josh earned his B.S. from Cornell University, his M.B.A. from the Stanford Graduate School of Business, where he was named an Arjay Miller Scholar, and is in his last year, working to finish a J.D. at the Baylor University School of Law.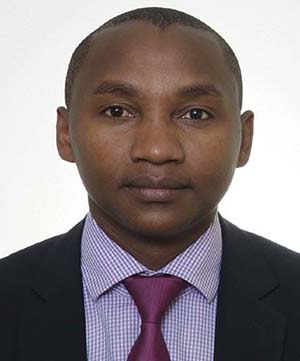 Martin Maringi
CFA, FRM, CPA - Deputy Director, Supervision (Insurance), Bermuda Monetary Authority
As Deputy Director in Supervision (Insurance) at the Bermuda Monetary Authority (Authority or BMA), Martin Maringi, is a member of the Authority's senior leadership team, contributing to the development and implementation of the Authority's supervisory framework with a specific focus on leading the teams responsible for the supervision of the Bermuda life insurance sector.
Mr. Maringi has over 14 years of experience supervising internationally active insurance groups, leading supervisory colleges, spearheading Bermuda's eligible capital framework implementation and applying Bermuda's insurance-linked securities framework. Prior to joining the Authority in 2010, Mr. Maringi worked at Deloitte & Touché and Standard Chartered Bank.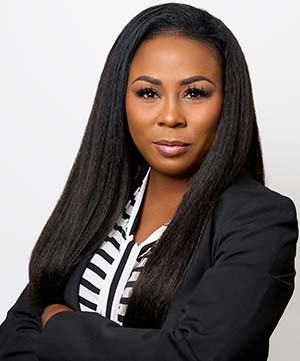 Natasha Scotland-Courcy
Chief Executive Officer, Athene Life Re Ltd
Ms. Scotland-Courcy serves as Chief Executive Officer (CEO) of Athene Life Re Ltd. and has over 20 years of experience as a corporate attorney with 15 of those being in the reinsurance industry. Ms. Scotland Courcy has been with Athene since 2012 and works with Athene's business units to manage its reinsurance transactions including acquisitions, strategic transactions, reinsurance arrangements and alternative structures. Ms. Scotland Courcy is responsible for oversight of the Bermuda office, designing and implementing business operations and establishing policies that promote the Company's culture and vision and provides regular reports to our board of directors. Prior to joining Athene, Ms. Scotland Courcy held legal counsel positions at other international companies where, amongst other things, she managed complex internal reorganization projects, merger and acquisition deals, cat-bond transactions, and assisted in managing the legal operational requirements for global subsidiaries.
As chair of Bermuda International Life Insurers and Reinsurers (BILTIR), Ms. Scotland Courcy is a keen advocate for the Bermuda's life and annuity sector, and actively shapes BILTIR's strategic goals.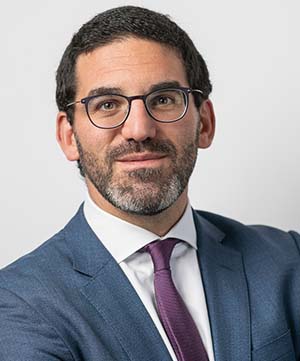 Philip Sherrill
Chief Strategy Officer, Global Atlantic Financial Group
Philip Sherrill is Chief Strategy Officer with responsibility for strategy, mergers and acquisitions, planning, investor relations, capital raising, and other corporate finance areas. He and his team also support the company's strategic initiatives across business lines. Prior to assuming his current role, Phil worked closely on the company's foundational transactions and its entry into its current lines of business.
Previously, Phil was a member of the Goldman Sachs Reinsurance Group (GSRG),the predecessor to Global Atlantic, prior to its separation from Goldman Sachs in April 2013. Before GSRG, Phil worked in Goldman Sachs' investment banking division. Phil earned an AB in Social Studies from Harvard College.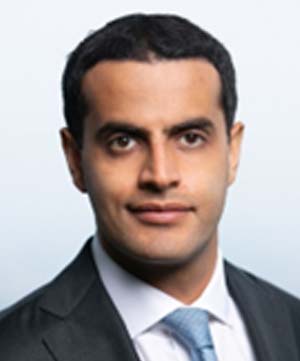 Vishal Sheth
Partner and Co-Head of Global FIG at Apollo
Vishal Sheth is Partner and Co-Head of Global FIG at Apollo, with focus on financial services and insurance-related opportunities. Vishal is also a member of the Firm's Leadership Team. He currently serves on the board of directors of Venerable Holdings and ACRA. Prior to joining Apollo in 2018, Vishal was Managing Director in the Financial Institutions Group at Barclays, and a corporate lawyer in the Financial Institutions Group at Skadden Arps Slate Meagher & Flom before that.
Vishal graduated magna cum laude from the Honors Program at the Stern School of Business at New York University with a BS degree in Finance and Economics. He received his JD from New York University School of Law where he served as a Staff Editor on the Review of Law and Social Change.
.