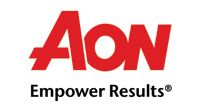 Aon is the preeminent professional services firm in Bermuda and manages approx. 200 re/insurance entities with a multidisciplinary team of over 50 professionals. Aon has three distinct practice groups - Captive Management, Commercial Re/insurance (including both life and non-life) and Insurance Linked Securities. Aon also manages White Rock Bermuda Ltd., a Segregated Accounts Company that offers fronting, retention cells, warehousing, market access and collateralized reinsurance solutions. Over the past 12 months, both the Commercial Division and White Rock have experienced significant growth in the life insurance sector, and it is a privilege to partner with BILTIR and to sponsor the Welcome Reception of the 2019 Bermuda International Life & Annuity Conference

Athene Life Re Ltd. ("ALRe"), a Bermuda-based reinsurance company, was incorporated in 2009 as a wholly owned subsidiary of Athene Holding Ltd. ("Athene Holding") and was its first operating company. ALRe's core business is fixed annuity reinsurance, through which ALRe partners with life and annuity insurance companies to develop solutions to their capital requirements, enhance their presence in the retirement market and improve their financial results. Since its incorporation, ALRe has become a leader in the fixed annuity reinsurance market. The specific liabilities ALRe targets to reinsure include multi-year guarantee annuities ("MYGA"), fixed indexed annuities, traditional one-year guarantee fixed deferred annuities, immediate annuities and institutional products. ALRe is one of Bermuda's largest annuity reinsurance companies as measured by capital base and recently received an upgraded rating of "A" by S&P with a stable outlook. It also holds a long-term counterparty and financial strength rating of "A" from A.M. Best, with a stable outlook and a financial strength rating of "A" from Fitch, with a positive outlook. Having now completed a number of transactions with multiple reinsurance counterparties, ALRe has served an important role in Athene Holding's strategic development.

As the world's largest captive manager, organizations come to Marsh Captive Solutions for a one-stop approach to innovative captive solutions, including advice, implementation, management, and actuarial services. With specialized expertise from global resources, Marsh creates comprehensive, tailored solutions for your business. By combining deep captive expertise with industry-leading analytics, we can help your organization to use a captive insurance company to manage risk on your own terms.
RGAX is a wholly owned subsidiary of Reinsurance Group of America, Incorporated. RGAX was formed in 2015 as the transformation engine of RGA, leveraging the talent, resources, and insight of RGA's 40+ years of innovation. As a global company with offices in the Americas, EMEA, and Asia, RGAX partners with carriers and entrepreneurs to incubate and accelerate new products and services to advance and expand the life insurance ecosystem. With a mission to help people live longer, healthier, more financially secure lives, RGAX is powering the next generation of data analytics, digital distribution, customer engagement, and insurance service solutions.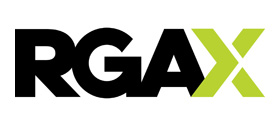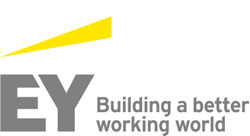 EY's insurance practice is a recognized leader in providing audit and advisory services to reinsurers, life, health and managed care insurers and property and casualty insurers. Our professionals include auditors and actuaries, as well as risk management, financial reporting, retirement income, alternative sourcing, operations improvement, tax, claims advisory and insurance risk management professionals who assist clients in enhancing their business opportunities. We are proud to be a member and sponsor of BILTIR.
With over 200 people, PwC Bermuda is the largest professional services firm in Bermuda, and the leading provider of audit and advisory services to the Bermuda life insurance and reinsurance sector. With a dedicated life insurance practice, we have developed expertise in insurance products including variable and fixed annuities, universal and term life, pension products and accident and health policies.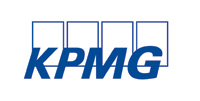 At KPMG we are out to earn your trust and build a long-term relationship with you through consistent service excellence in all we do. We combine a multi-disciplinary approach with deep practical industry knowledge to help you meet challenges and respond to opportunities. Using KPMG's local and global reach, and the skills and talents of our people, our team can provide industry-specific services that can add real value to you.
KPMG in Bermuda has the largest and broadest insurance group based on the island. We have been serving the insurance industry for over 60 years. Today the KPMG insurance practice comprises over 75 industry specialists, including 15 on our actuarial team, delivering services across the Bermuda market, from captives and special purpose insurers, to multi-national reinsurance groups. We serve over 250 insurance and reinsurance clients across a broad range of sectors and industries.
Supporting Sponsors