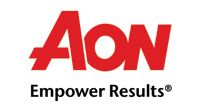 Aon's Captive and Insurance Management team manages 1,312 insurance entities worldwide including captives, protected and incorporated cell facilities, special purpose vehicles and specialist insurance and reinsurance companies.

We deliver value to clients by focusing on the management, control and reduction of clients' total cost of risk. As an integral part of Aon's Global Risk Consulting practice, we do this by helping our clients identify and quantify the risks they face; by assisting them with the selection and implementation of the appropriate risk transfer, risk retention, and risk mitigation solutions.

Athene, through its subsidiaries, is a leading retirement services company with total assets of $246.1 billion as of March 31, 2022, and operations in the United States, Bermuda, and Canada. Athene specializes in helping its customers achieve financial security and is a solutions provider to institutions. Founded in 2009, Athene is Driven to Do More for our policyholders, business partners, shareholders, and the communities in which we work and live. For more information, please visit www.athenelifere.bm.

Deloitte is one of Bermuda's largest professional services firms: helping clients navigate their business challenges and achieve success. Deloitte Ltd. in Bermuda has been serving clients on the island and across the globe for more than 50 years. With 150 professionals in Bermuda, our integrated approach delivers keen insights and industry knowledge to clients. Our objective is to help our clients excel by anticipating tomorrow's agenda with focused, insightful, and fresh thinking borne out of our multidisciplinary strengths. We draw upon our specialist skills both within Bermuda and across the Deloitte network to help clients succeed wherever they operate. What's different about Deloitte is our people, who focus on making an impact that matters by building long-term relationships and delivering measurable value for our clients' businesses. The Deloitte team in Bermuda provides Audit, Risk Advisory, Actuarial, Financial Advisory, Consulting, and Tax services to clients across multiple industries in the private and public sectors.
EY | Building a better working world
EY exists to build a better working world, helping to create long-term value for clients, people and society and build trust in the capital markets. Enabled by data and technology, diverse EY teams in over 150 countries provide trust through assurance and help clients grow, transform and operate. Working across assurance, consulting, strategy, tax and transactions, EY teams ask better questions to find new answers for the complex issues facing our world today.
About the EY Region of the Bahamas, Bermuda, British Virgin Islands and Cayman Islands
The EY region of member firms in the Bahamas, Bermuda, British Virgin Islands and Cayman Islands is aligned with EY's Americas Financial Services Organization, headquartered in New York. We serve the banking and capital markets, insurance, and wealth and asset management sectors providing a full suite of assurance, consulting, strategy, tax and transaction services with a focus on providing seamless, exceptional client service.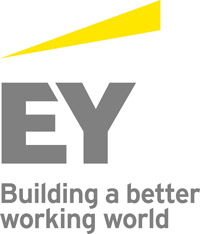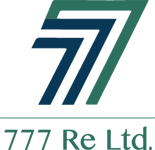 777 Re is a Bermuda Class E Insurer established to acquire both active and run-off blocks of life insurance and annuity business underwritten by global insurance companies. Our product focus includes multi-year guaranteed annuities, fixed indexed annuities, pension risk transfer, and whole-life insurance. 777 Re has ~$3 billion of reinsurance liabilities and was issued an 'A-' Financial Strength Rating from AM Best. 777 Re's sponsor is 777 Partners, a large and well capitalized investment firm with a core focus on insurance
Kroll Bond Rating Agency, LLC (KBRA) is a global full-service rating agency with a mission to set a standard of excellence and integrity. Established in 2010, KBRA remains dedicated to the restoration of trust in credit ratings by creating new standards for assessing risk and offering timely and transparent ratings. At KBRA, we value new ideas and are wary of conventional thinking that stifles innovation. Collaboration across our teams is key to our success. We also strive to provide products and tools put forth by our KBRA Analytics group to assist the market in making more informed decisions.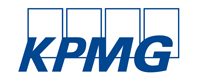 KPMG in Bermuda is a professional services firm with over 200 people delivering Audit, Tax, and Advisory services across five industry lines: Insurance, Asset Management, Banking, Government and Public Sector, and to Bermuda's Middle Market through KPMG Private Enterprise.
KPMG in Bermuda is part of KPMG Islands Group, a regional network with more than 2,500 outstanding professionals working together to deliver value in Antigua & Barbuda, Bahamas, Barbados, Bermuda, British Virgin Islands, Cayman Islands, Guernsey, Isle of Man, Jamaica, Jersey, Malta, St Lucia, St Vincent & the Grenadines and Trinidad & Tobago.
Globally, KPMG firms operate in 145 countries and territories, and in FY21, collectively employed close to 236,000 people worldwide.
We combine a multi-disciplinary approach with deep practical industry knowledge to help our clients meet challenges and respond to opportunities. Using KPMG's local and global reach, and the skills and talents of our people, our team can provide industry specific services that can add real value to you.
We are the leading provider of professional services to the Bermuda life reinsurance market.
Our team helps clients to develop strategic solutions, strengthen investor and regulatory engagement and provide coordinated professional support in areas ranging from audit services to tax and compliance.
In addition to audit services, we provide support throughout the stages of establishing and operating your organization, including entering the market, structuring your business, engaging with the local regulator, acquiring talent, dealing with overseas taxation and communicating the results of your business.

Supporting Sponsors