Morning Keynote
Dame Inga Beale DBE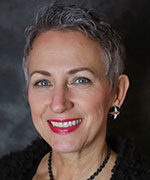 Dame Inga Beale is an experienced business leader having spent over 38 years in global financial services. From 2014 to 2018 her final executive role was as CEO of Lloyd's of London. She now has a portfolio of non-executive roles being Chair of Mediclinic and independent board member of Clyde & Co, Crawford and Company, and London First.
During her 5 year tenure at the 330-year-old financial institution of Lloyd's, Dame Inga was responsible for accelerating the modernisation of the insurance market, embedding an innovation culture, and expanding the market's global access across new, high-growth markets including China, Dubai, and India. As the first female Chief Executive of Lloyd's, she also played a critical role in advancing diversity and inclusion initiatives across the global insurance sector.


Before joining Lloyd's, Inga was Group CEO of Canopius, an insurance company with its principal operations at Lloyd's. Prior to that she was on the Global Management Board of Zurich Insurance Group in Switzerland. Earlier roles include Group CEO of Swiss reinsurer Converium, and a variety of international leadership positions for GE Insurance Solutions where she was based in the UK, USA, France and Germany. She started her career as a reinsurance underwriter with Prudential in London and qualified as an Associate of the Chartered Insurance Institute in 1987. She is a Chartered Insurer and was awarded her Damehood in 2017 for services to the UK economy.
Her philanthropic interests include being a member of the Pitt Rivers Museum Advisory Board at Oxford University, and Patron of Insuring Women's Futures, a not-for-profit aimed at improving women's lifelong financial resilience.
Michael F. Consedine
Chief Executive Officer, NAIC
Michael F. Consedine serves as the NAIC's Chief Executive Officer. As CEO, he principally focuses on strategic planning, policy development and implementation in the areas of state, federal and international affairs and relations. He advocates for NAIC members and represents their interests before federal and international policymakers, state government associations, and consumer and industry groups. Consedine is also responsible for management of the NAIC's Executive Office and staff.
Consedine currently serves as an Executive Committee Member on the IAIS and speaks frequently on both domestic and international insurance matters. He is also on the advisory board for Plug and Play Tech Center and is very involved in both insuretech and fintech issues.
Before joining the NAIC in January 2017, Consedine served as the Global Head of Government and Policy Affairs at Aegon, one of the world's largest financial services companies with operations in 20 countries serving more than 30 million customers. At Aegon he led government relations in Europe, the Americas and Asia. Concurrently, Consedine was Senior Vice President, Deputy General Counsel, and Executive Director of Government Affairs of Aegon's U.S. subsidiary, Transamerica. In this role, he oversaw all aspects of the company's state and federal government relations activities.
Consedine has spent his entire career in the insurance industry as an attorney, regulator, and executive. Most notably, he served as the Insurance Commissioner for the Commonwealth of Pennsylvania from 2011 to 2015. While Commissioner, he was elected by his peers to serve as an officer of the NAIC as Secretary-Treasurer, Vice President and President-Elect. He served on a number of NAIC committees focused on both international and domestic matters, including as Chair of the International Insurance Relations (G) Committee, the Reinsurance (E) Task Force and the Health Care Reform Alternatives Working Group. In November 2011, the U.S. Treasury Department named him as one of the first members of the Federal Advisory Committee on Insurance, which advises the Federal Insurance Office on domestic and international policy. Consedine acted as the NAIC's representative to the U.S.-EU Insurance Dialogue Steering Committee, which was tasked with resolving mutual recognition/equivalency between the two biggest markets in the world. He was also active in the International Association of Insurance Supervisors (IAIS), where he served on their Executive Committee.
.
AGENDA
FRIDAY, September 18, 2020
9:00 – 9:10am
Introduction
Sponsors: Scott Selkirk, Chief Underwriting Officer, Somerset Re
9:10 – 9:50am
National Association of Insurance Commissioners
Speaker: Michael Consedine, CEO, National Association of Insurance Commissioners
9:50 – 10:40am Sponsored by EY
Diversity and Inclusion – Not just buzzwords any more
Life insurance sales have been flat, if not declining, in most mature markets around the world. There are many theories to explain why insurance premiums cannot even keep up with GDP growth. What is clear is that the insurance industry has been painfully slow in hiring minorities and women into senior positions. Diversity breeds innovation, and the insurance industry is in desperate need on innovation.
Learn how the first female CEO of Lloyd's of London helped to tackle the issues of diversity, inclusion and mental health and how this can improve the insurance industry moving forward.
Moderator: Sylvia Oliveira, CEO, Wilton Re Bermuda
Speaker: Dame Inga Beale, former CEO, Lloyd's of London
10:40 – 11:00am Sponsored by Bermuda Business Development Agency
Meet the newest BILTIR Members
A combination of ease in establishing a company, a tough and pragmatic single regulator, Solvency II equivalence, an NAIC reciprocal jurisdiction and a beautiful and friendly environment in which to work has always made Bermuda a hub for the insurance industry. Even during a pandemic, BILTIR has increased its membership with five new members and associate members.
Briefly hear from each of these members as to what their companies plan to accomplish, why they chose Bermuda and their reasons for joining BILTIR.
Nicolas Miles, Partner, Kennedys
Tom Berry, Chief Actuary, Crown Global Life Insurance (Bda) Ltd.
Duncan Cook, Vice President, Protective Life Re Bermuda Ltd.
Scott Silverman, Managing Director, Prosperity Life Assurance Ltd.
Dave Howell, CEO, Pacific Life Re
11:00 – 11:10am
BILTIR Statutory Session
Sylvia Oliveira, BILTIR Board, Chair
11:10 – 11:50am
Open Discussion with the Bermuda Monetary Authority
Bermuda is one of the most well-respected insurance jurisdictions in the world. It is one of only two countries that have achieved Solvency II equivalence and is an NAIC reciprocal jurisdiction. In recent years, Bermuda's long-term insurance sector has experienced significant growth and become a more important participant in insurance markets globally.
Learn how the Bermuda Monetary Authority is preserving and enhancing Bermuda's reputation as a world class financial services market and how it plans to support and effectively supervise the continued growth of the insurance industry and the long-term insurance sector in particular.
Moderator: Pat Kelleher, CEO, Somerset Re
Speakers: Moses Muoki, Deputy Director Insurance; Martin Maringi, Assistant Director Insurance; Gary Thomas, Deputy Director, Actuarial Services, Long-Term
11:50 – Noon
Questions and Final Comments
Ronnie Klein, Executive Director, BILTIR
Supporting Sponsors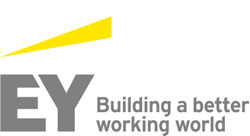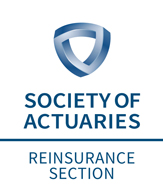 BERMUDA INTERNATIONAL LONG TERM INSURERS AND REINSURERS
Welcome to 2019 Bermuda International Life and Annuity Conference sponsored by Bermuda International Long Term Insurers and Reinsurers.
This is the only industry event uniquely focused on the long-term insurance industry in Bermuda. Apart from the many excellent networking opportunities, the event features leading industry experts and stimulating panel discussions. The conference will provide you with insight on the latest trends and issues facing the industry and your company.
About Us
Bermuda International Long Term Insurers and Reinsurers (BILTIR) was created to serve as a formal association representing the long-term insurers and reinsurers in Bermuda.
The primary focus of BILTIR is to act as an advocate for Bermuda's life and annuity industry for public policy that supports the industry marketplace, including regulatory requirements, other Bermuda Monetary Authority or Bermuda government issues, and tax matters with various jurisdictions. BILTIR strives to provide a consistent and coherent voice for concerns of the long-term (re)insurance sector in Bermuda.